Environmental, Social and Governance
Since it's founding in 1986, Thor Equities has been devoted to leading quality practices for its developments and property operations. Thor understands the impact the real estate industry has on its communities and is committed to creating value while maintaining superior Environmental, Social and Governance (ESG) standards. From the acquisition of a new building or development, Thor strives to maintain the highest sustainability practices operationally, enhancing each tenant's experience and producing overall merit for its employees, investors, third-party vendors and related entities. Thor is committed to lead by example, which is why all of its new construction projects must be designed to meet current energy code regulations, and all applicable developments strive to be either LEED Certified (in U.S.), BREEAM Certified (in E.U.) or market equivalent.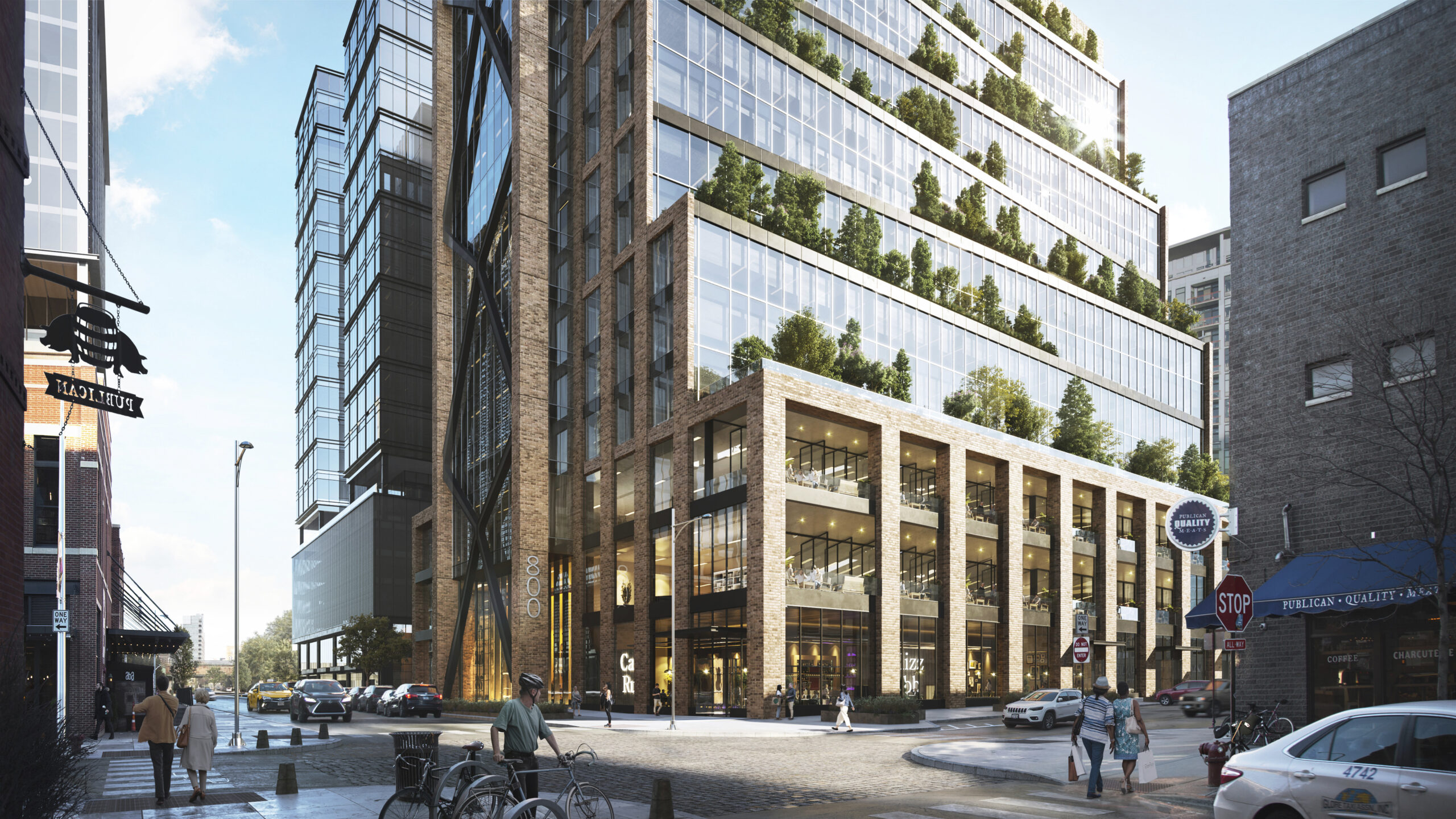 Featured Property
800 W. Fulton Market, Chicago, IL
Mixed-Use
About
800 W. Fulton, a 472,000 square foot mixed-use property in Chicago's Fulton Market, was designed to achieve improved energy and water efficiency, better air quality, and all-around superior sustainability to optimize health and productivity for all tenants. In accomplishing LEED Platinum, Thor was also able to maintain WELL Gold by enhancing the health and wellness of tenants through the overall efficiencies and sustainability in conjunction with lesser tenant expenses.
Key Facts
Over 50% green roof space

150 spaces for bikes

Wired Score Platinum